In the Wake of Bringing on Two New Directors, Dashboard Announces Sponsoring an Annual DWF Artist Spark Grant
Courtney Hammond and Beth Malone began prying open the doors to forsaken city spaces both figuratively and literally in 2010. Since founding Dashboard, an experimental curatorial agency with the mission to increase the livability of public spaces, they have created unique art installations all across the country. A desolate Detroit Pickle Factory, a once antiquated Alabama department store, and most recently the exquisite and historic Oakland Cemetery have all gotten the Dashboard treatment.
MEET THE NEW DASHBOARD DIRECTORS
It was Oshun Layne who guest curated the thought-provoking sensory playground that was Oakland Cemetery's "Golden Hour." Featuring stained glass sculptures, neon lights, and a magnificent magnolia tree adorned with a million red ribbons to spin and play in.
Atlanta marveled at the exhibition, in which the poignant art pieces changed slightly or dramatically over the course of the setting sun. Dashboard did too. So much so that they appointed Layne their brand new "Director of Operations." As the Director of Galleries for Rush Philanthropic Arts Foundation in New York for the past four years, Layne was the perfect answer to the national call that Dashboard put out for the position.
Before her time at Rush, she coordinated arts education programs at our beloved High Museum of Art in Atlanta where she oversaw the administration of educational volunteers, docents, and interns.
For Dashboard, her role will include implementing a national exhibition schedule and developing processes to encourage financial stability and strategic growth.
Speaking of her new role, Layne shared enthusiastically, "As Dash continues to excel as an organization, I look forward to this new chapter in my career and being an instrumental part of this team of amazing individuals."
Co-founder Beth Malone echoes Layne's roused sentiments on the new partnership, noting that she is "...showing up with a unique brand of wisdom, grace and killer sense of humor. We are thrilled she's joining us and know she'll help us attain some very ambitious goals."
Layne will have her plate jam-packed as Dashboard finishes off their 2018 calendar and looks toward the future. Since 2015 the company has completed 35 significant art activations and exhibitions in 13 US cities and commissioned new work by a whopping 169 artists. In just 2017 alone Dashboard projects have invested $700,000 in local economies, making it an obvious choice to scale the company at this point to allow for even more growth in the coming years.
Also joining the Directors team is Hannah Leathers. Working behind the scenes at Dashboard since April 2017 as the communications manager, Hannah has been instrumental in growing the agencies marketing strategy and client relations.
"I couldn't feel luckier to be a part of Dashboard's recent and future growth," Leathers says "Courtney and Beth have carved out an incredibly unique niche organization; one that turns arts administration into a true art form. They are two of the most radically creative, smart, and caring people I know."
Prior to working for Dashboard, Hannah worked for the City of Atlanta's Public Art Program. She pioneered projects such as the Mural Bike Rack Program, which received awards from the Mayor of Atlanta and the Atlanta Bicycle Coalition.
Having a passion in research surrounding public art, and the intersection between art and social justice, Hannah was a project leader for Elevate Atlanta, a 7-day public art and performance celebration in Downtown Atlanta. She was also a pivotal part of "Journey to Freedom" a mural project featuring women from the Civil Rights Movement. Leathers impressive resume echoes Dashboard's mission to challenge the status quo and encourage critical thinking.
Co-founder Courtney Hammond states, "(Hannah's) Ability to navigate a workload meant for a small army with finesse and care is exceptional. We look forward to (her) wonderfully creative and thoughtful touch throughout our programs and organization as we move into a new era at Dash."
When we asked Beth Malone what made Layne and Leathers stand out candidates for the director's positions she replied,"They both operate from deep places of integrity; Oshun is so organized and consistent and brilliant, and people want to be near her. Hannah has great taste and the ability to execute work that lives up to it. It's a special team."
LOOKING AHEAD - DASHBOARD 2018/19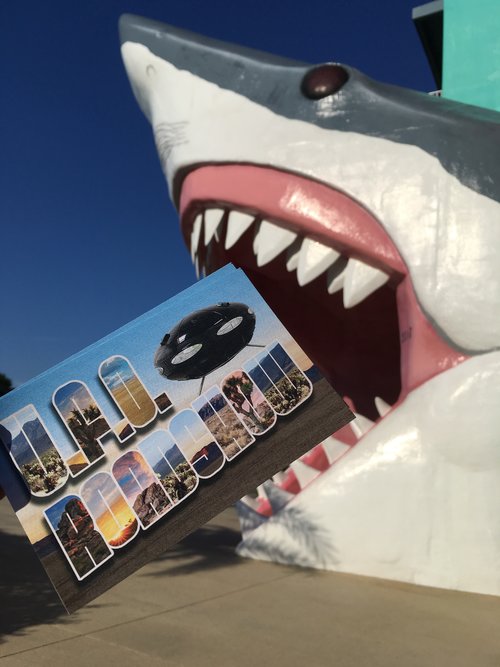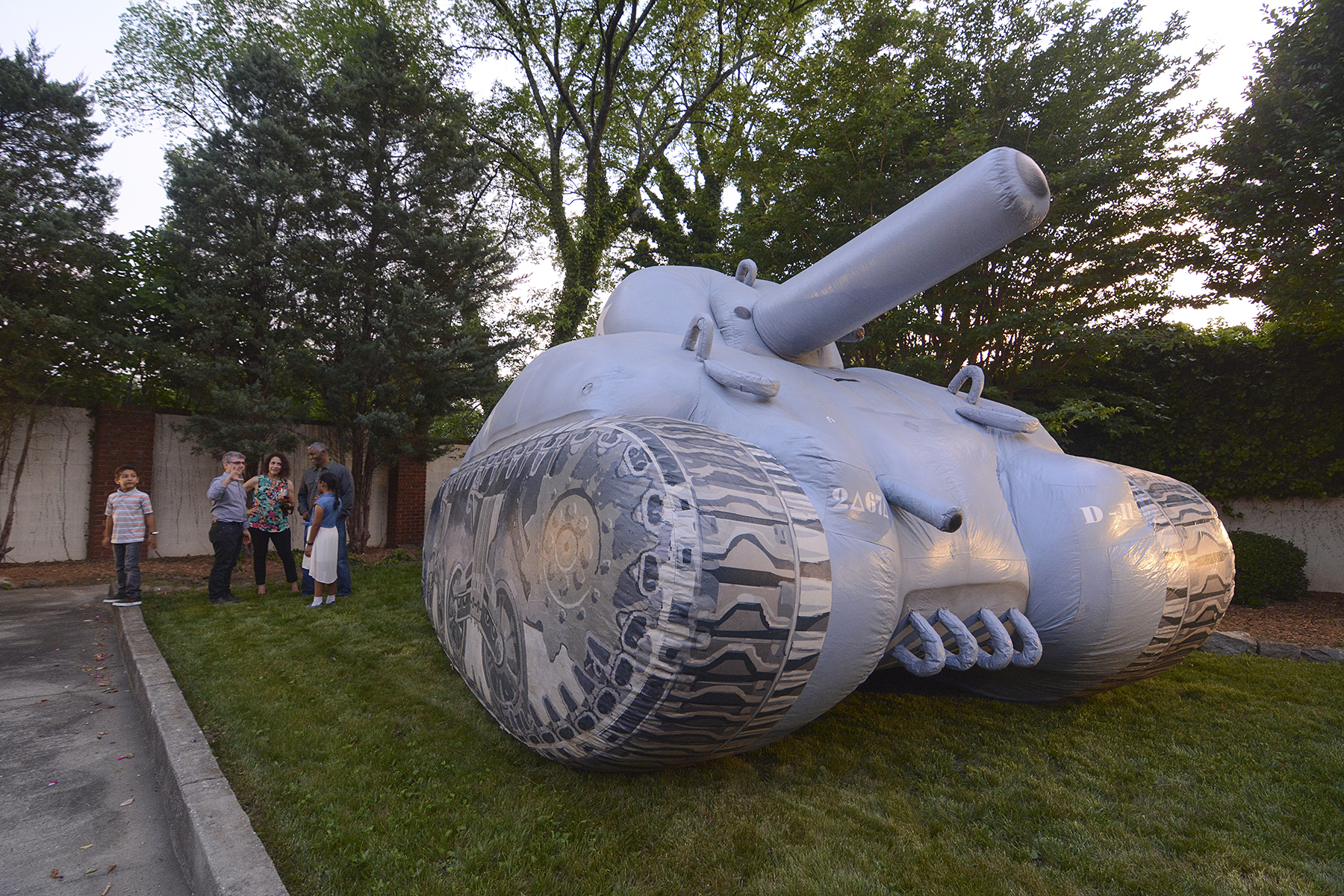 Over the past eight years, Dashboard has grown in a myriad of ways, on their website they list projects that range considerably "from art exhibitions and collection curation, public art commissions/production, event design, and production, to public programming, communication, and philanthropic consultation, marketing through artwork, and artist granting."
2019 will bring more days to circle in Atlanta's arts calendar, but Dash is taking the agency global with their highly anticipated "super collaboration" with visual storytellers "Zoo as Zoo" and "Bompass and Parr," a creative studio that excels in multi-sensory design. Malone says that "It will go big and go global. I can't wait to see how it shakes out."
The project between Zoo as Zoo and Bompass & Parr is "Nakamura.ke Mobile Kitchen", a glow-in-the-dark ramen project and an interactive light project on Buford Highway. Malone also mentioned a cryptic project that "Court and I made up in a vacant lumber yard in Montgomery a few months ago called 5 Jacuzzis. Its been slightly forgotten but I want to do it, so I'm mentioning it here to give it legs."
We're not sure where they're going with this, but we're on tenterhooks to find out. Here's a look at what's ahead....
Aug/18 - Nikita Gale - I Adore Your Every Move
Aug/18 - Ree De La Vega, Haute to Death - Chakka Khan & Haute to Death Swim Club
Oct/18 - Marian Liou - BuHi Lanterns
Jan/19 - Ami Sueki - Nakamura.Ke Mobile Kitchen Serving Lumen Ramen Across the Globe
More programming at www.dashboard.us/upcoming.
Dashboard + Dream Warriors Foundation
If this wasn't all exciting enough, Hammond told us that Dashboard is "Also supporting the development of an artist granting platform that will provide funding for radical artist projects over 2018/2019 across the U.S." We're excited to announce that this support is starting in Atlanta! The Dream Warriors Foundation is currently in the process of restructuring its grants programming thanks to the support of Dashboard. In 2019, we will be awarding three Spark Grants with one grant in the following three focus areas:
The Arts (funded by Dashboard)
Community Impact
Personal Crisis
We're so pleased to bring this opportunity and partnership to Atlanta. More information about the three focus areas will be posted on the Dream Warriors Foundation Grants Page in January 2019.
You see, Dashboard US doesn't just showcase art in a way that is straightlaced and straightforward, Beth and Courtney have consistently changed the way their audience look at the world. This partnership is a declaration that Dashboard + Dream Warriors Foundation is out to find those ready to change the way we look at the world. With the inauguration of their new team members, an exciting year ahead, world domination is imminent, so we feel fortunate that Atlanta got to know about Dashboard first — and that we get to bring you along for the ride.